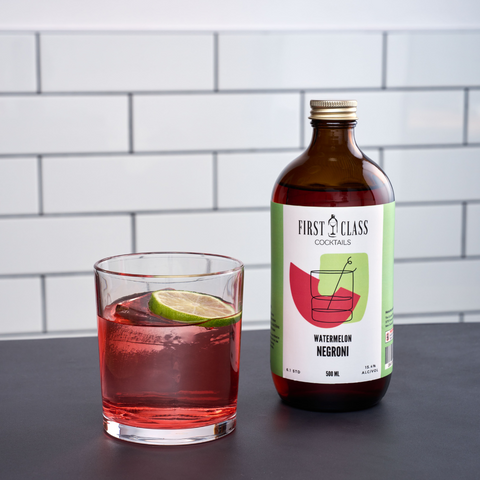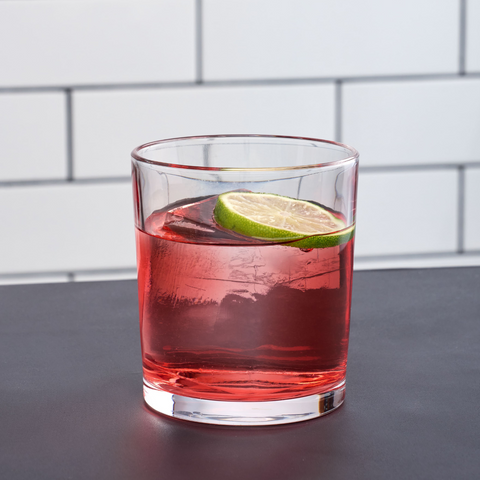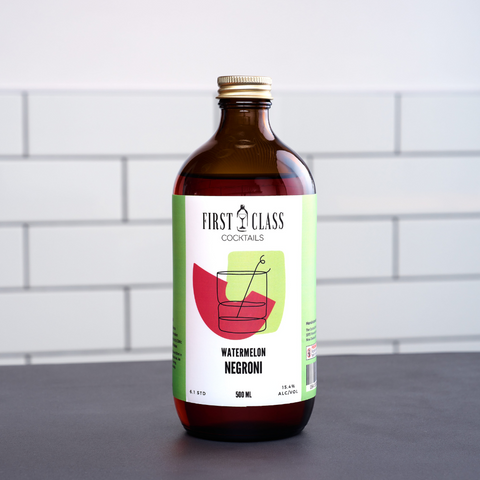 First Class Cocktails
Watermelon Negroni Cocktail 500ml
Checking local availability
This Watermelon Negroni is the perfect cocktail for all occasions. Fruity in summer, warming in winter, ideal for toasting to celebrations or pairing with a meal. A great twist on a classic. 

A delicious combination of cocktail ingredients
Gin
Campari
Bianco Vermouth
Watermelon Syrup
Aloe Vera
Acid (Citric & Malic)
Filtered Water. 
Keep Refrigerated. Serve 100ml over ice in a Rocks Glass. We stick to the classics when garnishing this cocktail, using either a lime wheel or orange slice. 


500ml Bottle | 15.4% ABV | 6.1 STD | 5x 100ml Serves
Ingredients
STD Drinks,6.1
ABV %,
Bottle,500 mL
Bottled Cocktail Ingredients:
Gin, Campari, Bianco Vermouth, Watermelon Syrup, Aloe Vera, Acid (Citric & Malic), Filtered Water.