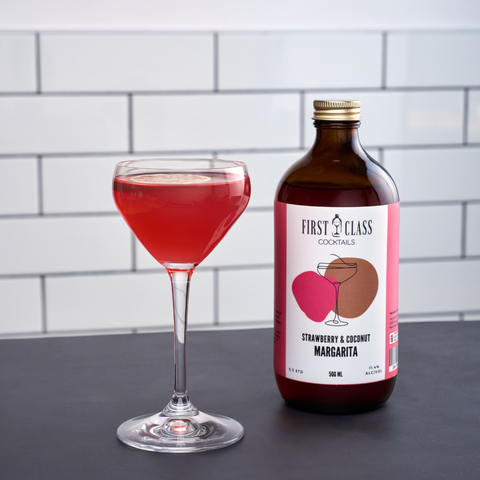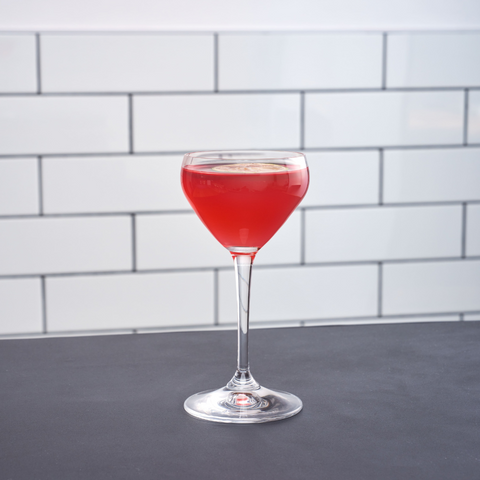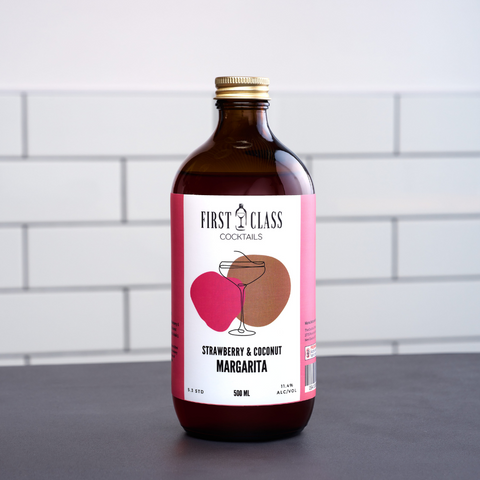 First Class Cocktails
Strawberry & Coconut Margarita Cocktail 500ml
Checking local availability
What is better than a Margarita with friends? A strawberry and coconut Margarita with friends! Enjoy the convenience of this premium bottled cocktail in the comfort of your own space. Serve 100ml in a chilled Nick & Nora glass or over block ice in a Rocks glass, and you've got yourself a taste of paradise.

A delicious combination of ingredients go into this cocktail recipe
Silver Tequila
Strawberry & Coconut Syrup
Coconut Water
Acid (Citric & Malic)
Filtered Water.

Keep Refrigerated. Garnish with a lime wheel or slice of strawberry. 

500ml Bottle | 11.4% ABV | 5.3 STD | 5x 100ml Serves
Ingredients
STD Drinks,5.3
ABV %,
Bottle,500 mL
Bottled Cocktail Ingredients:
Silver Tequila, Strawberry & Coconut Syrup, Coconut Water, Acid (Citric & Malic), Filtered Water.