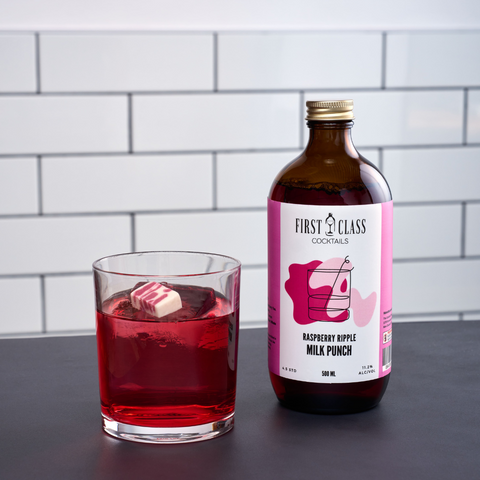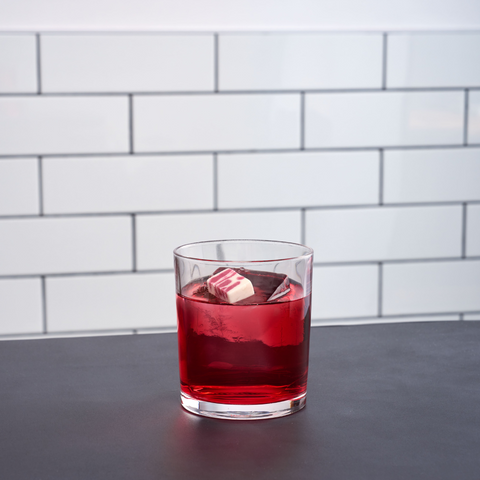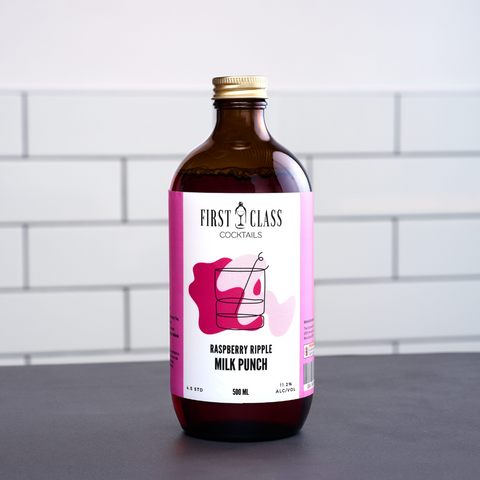 First Class Cocktails
Raspberry Ripple Milk Punch Cocktail 500ml
Checking local availability
Dessert in cocktail format! The Raspberry Ripple Milk Punch cocktail really punches you in the face with that delicious raspberry flavour, while the subtle creaminess brought out by the milk punch process balances out the tartness of raspberry. 

A delicious combination of cocktail ingredients
Gin
Vodka
Mixed Berry Tea
Clarified Raspberry
Creaming Soda
Lemon Juice
Filtered Water
Whole Milk

Perfect for a summer treat, share with friends or keep it all for yourself!

Keep refrigerated. Serve 100ml over ice in a Rocks Glass. We love to garnish this cocktail with a piece of raspberry nougat - yum!

Please enjoy responsibly
500ml Bottle | 11.2% ABV | 4.5 STD | 5x 100ml Serves
Ingredients
STD Drinks,4.5
ABV %,
Bottle,500 mL
Bottled Cocktail Ingredients:
Gin, Vodka, Mixed Berry Tea, Clarified Raspberry, Creaming Soda, Lemon Juice, Filtered Water, Whole Milk