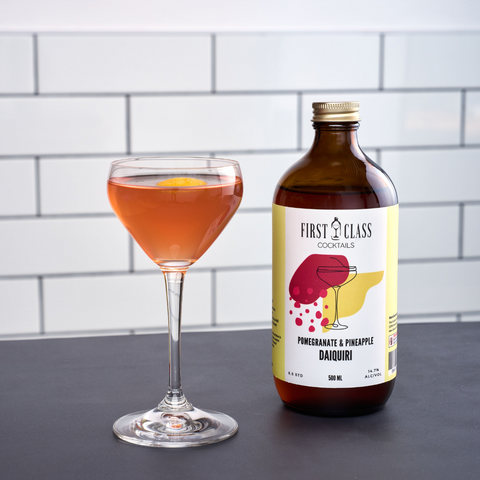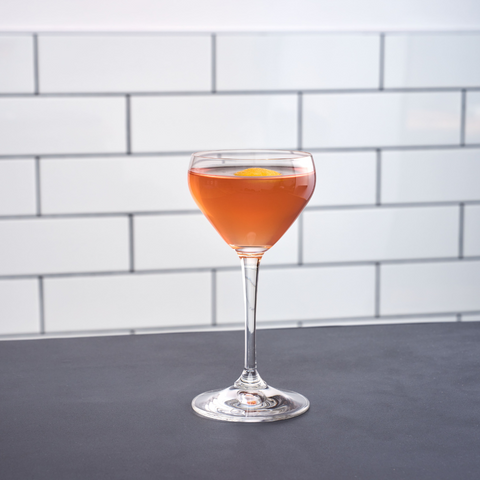 First Class Cocktails
Pomegranate & Pineapple Daiquiri Cocktail 500ml
Checking local availability
One of the six main drink types, the Daiquiri is a rum based cocktail which is always a crowd-pleaser and this Pomegranate & Pineapple Daiquiri is no exception. A flavour combination that hits your palate just right and leaves you wanting more. 

A delicious combination of ingredients go into this cocktail recipe
White & Spiced Rum
Pineapple Juice
Pomegranate Syrup
Acid (Citric & Malic)
Filtered Water.
Impress your guests by serving this fruity summer cocktail at your next dinner party. Nothing to add, just pour straight from the bottle. 
Keep Refrigerated. Serve 100ml in a chilled Nick & Nora Glass. Garnish with a fresh pineapple wedge or orange coin.


500ml Bottle | 14.7% ABV | 6.5 STD | 5x 100ml Serves
Ingredients
STD Drinks,6.5
ABV %,
Bottle,500 mL
Bottled Cocktail Ingredients:
White & Spiced Rum, Pineapple Juice, Pomegranate Syrup, Acid (Citric & Malic), Filtered Water.