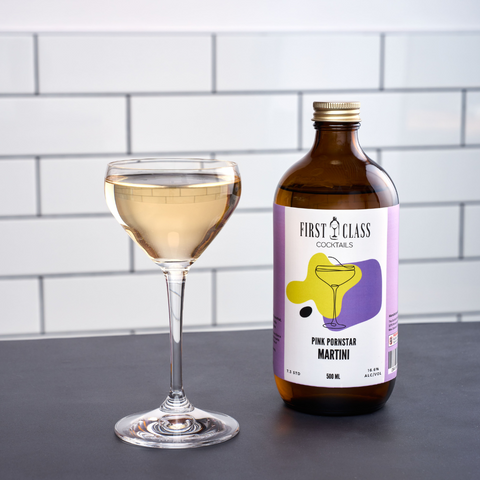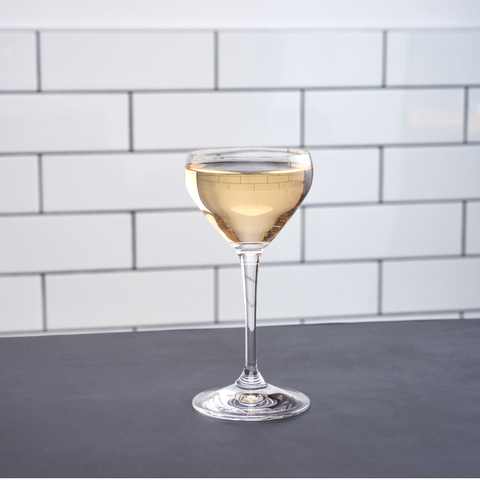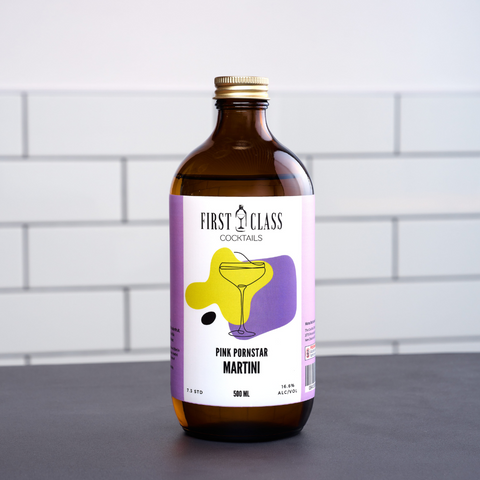 First Class Cocktails
Pink Pornstar Martini Cocktail 500ml
Checking local availability
A fan favourite but with a First Class twist! This Pink Pornstar Martini features a delicious Rose Prosecco, designed to mellow out some of that passionfruit sweetness. Enjoy this cocktail on its own or top it up with a little sparkling of your own. 

A delicious combination of cocktail ingredients
Vodka
Clarified Passionfruit
Rose Prosecco
Vanilla Syrup
Filtered Water. 

Perfect for weekend drinks with the girls (or guys!). 

Keep refrigerated. Serve 100ml chilled in a Nick & Nora or Classic Martini Glass. 
Please enjoy responsibly
500ml Bottle | 11.2% ABV | 4.5 STD | 5x 100ml Serves
Ingredients
STD Drinks,7.3
ABV %,
Bottle,500 mL
Bottled Cocktail Ingredients:
Vodka, Clarrified Passionfruit, Rose Prosecco, Vanilla Syrup, Filtered Water.