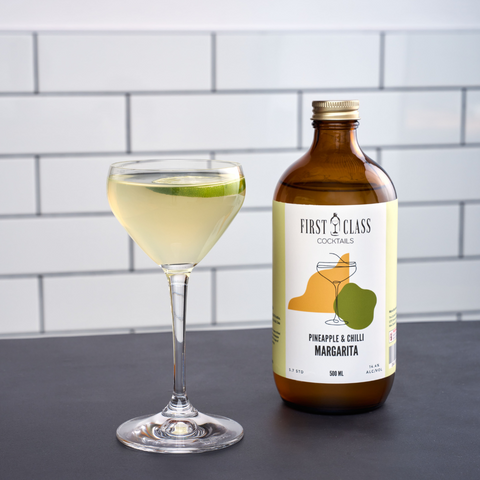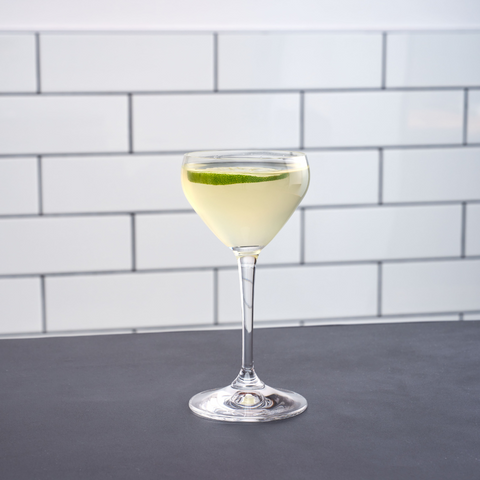 First Class Cocktails
Pineapple & Chilli Margarita Cocktail 500ml
Checking local availability
Let the tropical vibes and gentle heat of our Pineapple & Chilli Margarita guide your taste buds on a journey they won't soon forget. Enjoy the convenience of a premium bottled Margarita in the comfort of your own space. Serve it in a salt-rimmed glass over ice, and you've got yourself a taste of paradise.

The Pineapple & Chilli Margarita is a firm favorite for good reason. Its unique blend of flavors makes it the life of any party or a relaxing evening in. Cheers to the perfect blend of sweet and spice!


An Exquisite Fusion of Margarita Ingredients:

Silver Tequila
Chilli Vodka: The secret spice that transforms this cocktail into a fiery delight.
Pineapple: The essence of the tropics, adding a burst of fruity sweetness.
Sea Salt
Acid (Malic & Citric)
Keep Refrigerated. Serve 100ml in a chilled glass. Garnish with a pineapple wedge or lime wheel (when in season!). 
500ml Bottle | 14.4% ABV | 5.7 STD | 5x 100ml Serves
Ingredients
STD Drinks,5.7
ABV %,
Bottle,500 mL
Bottled Cocktail Ingredients:
Silver Tequila, Chilli Vodka, Pineapple Syrup, Acid, Sea Salt