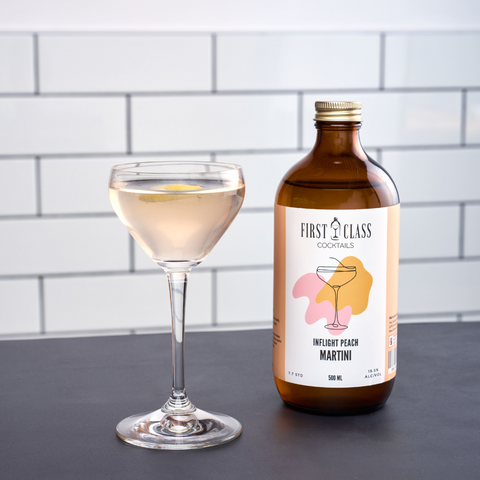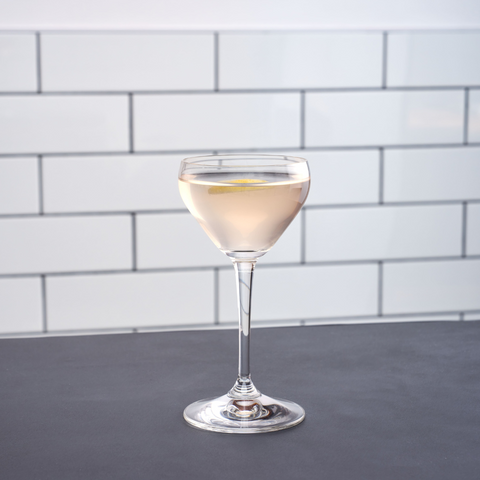 First Class Cocktails
In Flight Peach Martini Cocktail 500ml
Checking local availability
Refreshing and packs a punch, the In Flight Martini bottled cocktail is a peachy delight for the tastebuds. 

The In-Flight Peach Martini is not just a cocktail; it's an experience waiting to be savored. Whether you're enjoying it solo or sharing it with friends, prepare to be swept away by the subtle peachy paradise contained in every bottle.
Perfect for drinking before dinner; this bottled martini cocktail will transport you to a First Class cabin with just one sip. 
A Symphony of Ingredients:

Vodka & Gin: The dynamic duo of spirits provides the cocktail's foundation
Clarified Peach & Peach Bitters: Peach lovers rejoice! These delightful additions infuse the cocktail with the vibrant essence of sun-ripened peaches.
Dry Vermouth
Sea Salt
500ml Bottle | 19.5% ABV | 7.7 STD | 5x 100ml Serves
Ingredients
STD Drinks,7.7
ABV %,
Bottle,500 mL
Bottled Cocktail Ingredients:
Vodka, Gin, Bianco Vermouth, Peach Aperitif, Peach Bitters, Sea Salt