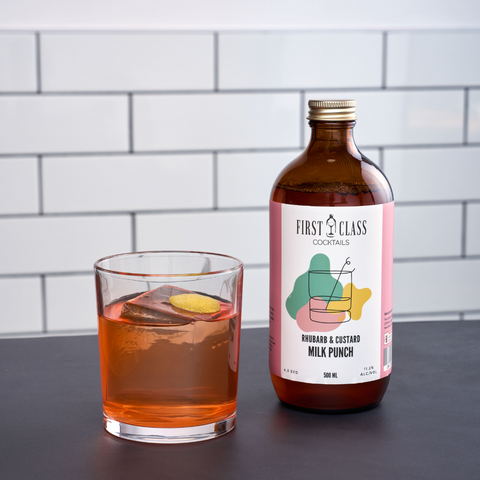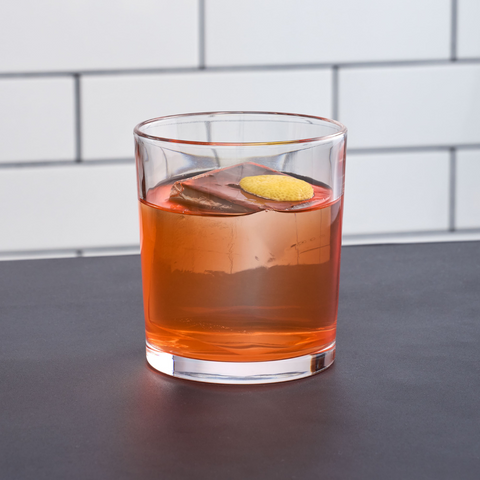 First Class Cocktails
Rhubarb & Custard Milk Punch Cocktail 500ml
Checking local availability
Rich, indulgent and deliciously sweet. This rhubarb and custard cocktail is one of our favourites and after just one sip you will find out why... Pour straight from the bottle, add nothing to this perfectly balanced bottled cocktail. 
Our super secret Rhubarb & Custard Milk Punch Cocktail Recipe includes the following ingredients: 
Vodka
Gin
Rooibos Tea
Rhubarb Syrup
Vanilla
Lemon
Custard Powder
Whole Milk
Sugar. 
Keep refrigerated. Serve 100ml over ice in a Rocks Glass. We love to garnish this drink with a lemon coin - ask us how to cut one if you're not sure! 
500ml Bottle | 11.2% ABV | 4.3 STD | 5x 100ml Serves
Ingredients
STD Drinks,4.3
ABV %,
Bottle,500 mL
Bottled Cocktail Ingredients:
Vodka, Gin, Rooibos Tea, Rhubarb Syrup, Vanilla, Lemon, Custard Powder, Whole Milk, Sugar.