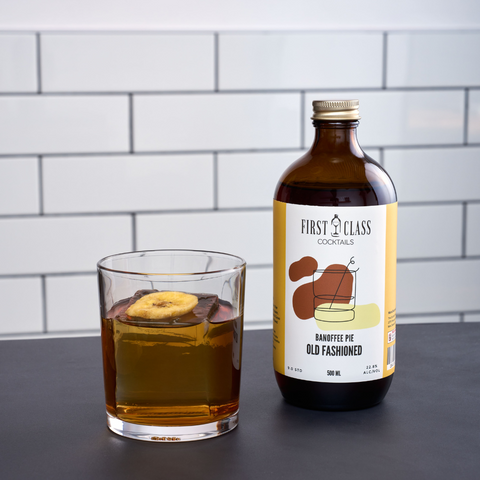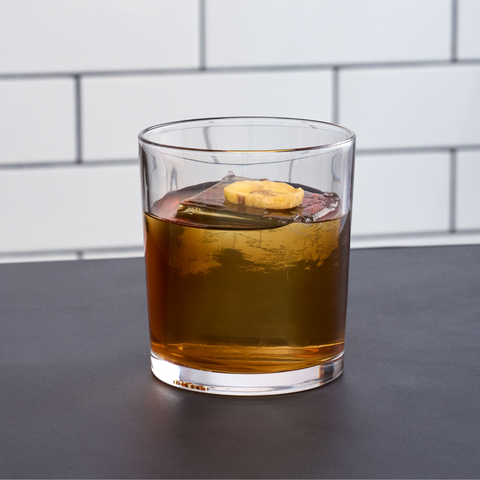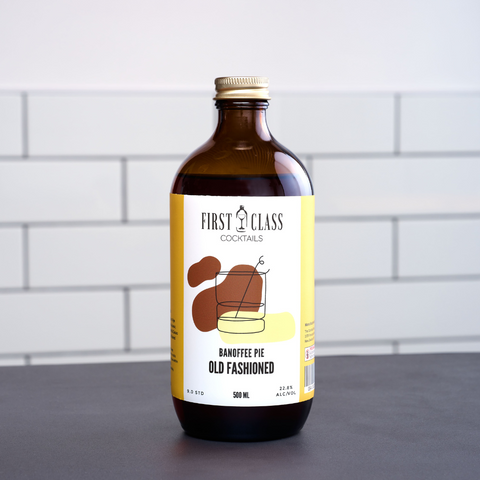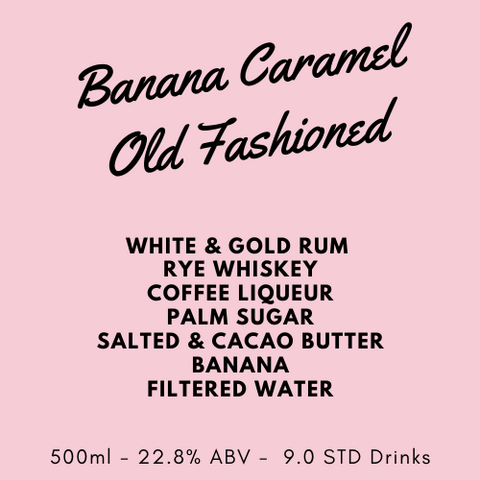 First Class Cocktails
Banoffee Pie Old Fashioned Cocktail 500ml
Checking local availability
Unleash the irresistible allure of banana and caramel with our Banoffee Pie Old Fashioned cocktail! This delectable concoction is poised to tantalize your taste buds and leave you craving more. 
A delicious combination of cocktail ingredients
White & Gold Rum: The combination of these rums adds depth and complexity to the flavor profile.
Rye Whiskey: Rye whiskey contributes a robust and spicy character to the cocktail.

Coffee Liqueur: Adds depth and a delightful hint of bitterness.

Palm Sugar

Salted & Cacao Butter

Banana

Filtered Water


Together, these carefully selected ingredients create a Banoffee Pie Old Fashioned cocktail masterpiece, offering a dessert-like experience in every sip. 
500ml Bottle | 22.8% ABV | 9.0 STD | 5x 100ml Serves
Ingredients
STD Drinks,9.0
ABV %,
Bottle,500 mL
Bottled Cocktail Ingredients:
White & Gold Rum, Rye Whiskey, Coffee Liqueur, Palm Sugar, Salted & Cacao Butter, Banana, Filtered Water